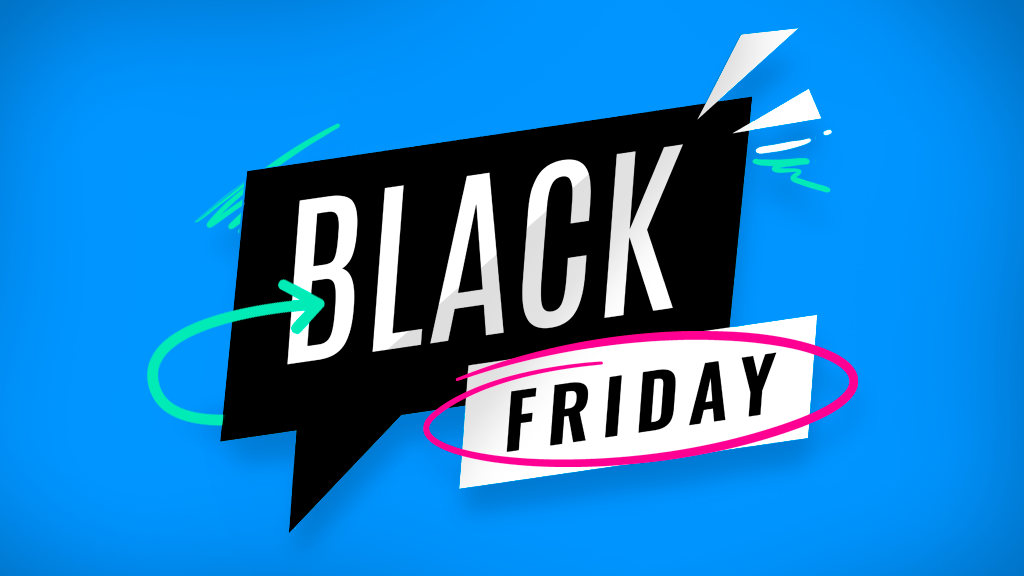 In today's blog post, we'll review the statistics for Black Friday 2021 and previous years to predict what we can expect from consumer behavior on these dates.
We will analyze data such as sales volume, traffic development, conversion rate per unit and other very important statistics. This will help you improve your strategy, optimize your marketing campaigns and achieve better results.
In addition to the global statistics, we will share data from the US and Mexican markets as references on this consumption date, which usually have parameters that are replicated in the rest of the markets. But let's start at the beginning.
What is Black Friday?
Black Friday is a commercial event characterized by discounts, offers, promotions and sales of various goods and services. It is held both online (e-commerce) and in store. The celebration originated in the United States, although in the last 5 years it has spread to almost the entire world with impressive results that directly compete with other events. From the consumer's point of view, it is a perfect event to buy interesting products at reduced prices, especially in view of Christmas, which is celebrated a few weeks later.
What is the origin of Black Friday?
Black Friday was first celebrated in the United States in the 1960s, and its creation is attributed to the Macy's store. The campaign aims to increase sales after Thanksgiving, which falls in November. Little by little, their success spread and some companies and stores copied these storage strategies. It began to be called Black Friday in the 1980s. Its success has been enormous and the sale has caused long lines and chaos on the streets as consumers search for the best prices on their favorite products.
When is the next Black Friday?
Black Friday is celebrated every year on the first Friday after Thanksgiving. In 2022, the date falls on November 25. Additionally, Cyber ​​​​Monday will be celebrated on the Monday after Black Friday.
How long is Black Friday?
Originally, Black Friday lasted only one day. However, in recent years it has been decided to extend its duration. We can find brands and e-commerce offering offers and discounts from the day of the event until a week later (Cyber ​​​​Monday).
Black Friday sales
By 2021, US consumers were expected to spend a total of between $8.8 and $9.2 billion according to Adobe's Digital Economy Index for Black Friday; However, the final number was on the lower end of total spending in 2020. For the first time, total spending on the Internet during Black Friday dipped slightly, 1.1%, to $8.9 billion.
Traffic and conversions by device
In terms of traffic, most users use mobile phones to visit websites and online stores during the event. As we look at the rest of the year, this trend repeats itself as mobile traffic tends to outpace desktop traffic. In fact, more and more users are buying from mobile phones.
But if we forget about traffic and focus on conversions, we see that the results are not the same.
Only 60% of conversions happen on mobile devices. The graph shows that Black Friday conversions on desktop are almost the same as on mobile. The bottom line is that many users browse and research on their phones, but end up shopping on their computers (for
convenience, ease, security, etc.).
Conversion rate per device
The conversion rate on desktop (6.9%) is double that on mobile (2.9%). Tablets are among those with an average conversion rate of 4.8%. This result may be related to consumer buying habits. As we have seen, mobile devices are used in many cases to browse and search for products. However, many users choose to switch to a computer to complete their purchases.
Therefore, the conversion rate is higher on desktop. There may also be other factors, such as the ability to create a better user experience and elements like website remarketing that make it easier for computer users to make a purchase.
Add-to-Cart Rates (Purchase Intent)
The Add-to-Cart rate is a metric that measures the percentage of website users who add a product to their cart. This is very important information because it indicates a clear intent to buy and tells us how much of our total site traffic is actually interested in buying.
If we compare the Add-to-Cart rate that is registered throughout the year, during Black Friday we see a growth of almost 40%. The annual average is 10.9%. That of Black Friday of 14.58%. This means that there are many more buyers showing clear purchase intent.
Black Friday Statistics: Cart Abandonment
As of Black Friday 2021, this rate was 76.63%, much less than the annual average of 81.01%. This figure is further proof that users who go to online stores during Black Friday have a much higher purchase intention, add more products to their carts and abandon these carts less.
Most searched product categories
Clothing is the product that generates the most visits, followed (by far) by home and gardening, technology, sports, health and beauty, toys and, finally, supermarkets and alcohol.
Consumer trends for Black Friday 2022 in Mexico
n Mexico, the maximum activity of buyers is between 11:00 and 12:00. On average, Mexicans bought 3.5 products per person during Black Friday in 2021 and expect to spend an average of 5,319 pesos in physical and virtual stores in 2022.
A 2021 Black-Friday.Global survey found that 67% of consumers were aware of Black Friday. However, not everyone was able to find the exact date, which may explain the gradual increase in interest in the event in the previous two weeks. Data for 2021 collected by the Black-Friday. Global platform in Mexico shows a 136% increase in sales on Black Friday compared to normal.
The data shows that the most popular categories in Mexico are: clothing, electronics, footwear, household appliances, cosmetics, and perfumes. According to the survey, 54% of Mexicans already know what they are buying. On average, Mexicans are willing to spend 5,319 pesos ($279).
Consumer trends for Black Friday 2022 in the US
In 2021, in-store shopping is back with 66.5 million shoppers in the US. According to RetailNext data, this was a 61% increase in foot traffic compared to same-day in 2020. While this increase That's a great sign, store traffic was still 27% below pre-pandemic rates in 2019.
Nearly 155 million Americans shopped during Black Friday 2021. A study by the National Retail Federation found that 154.5 million Americans shopped in-store and online on Black Friday.
On Black Friday, consumers spent an average of $301.27 on holiday-related purchases, contributing to $179.8 million spent over the weekend in total.
The National Retail Federation (NRF) has forecast that holiday spending will be healthy in 2022, despite inflation. NRF expects retail sales to grow 6-8% over sales in November and December 2021.
69% of people will shop online for Black Friday. In 2020, online shopping during Black Friday increased as more people saw the convenience of shopping from their own homes. Online purchases on Black Friday will experience a 33% increase compared to 2021, according to a study by Drive Research.
64% of people will shop on Cyber ​​Monday. On Cyber ​​Monday, or the Monday after Thanksgiving, there will also be a spike in shoppers, with 64% planning to buy. This is a 42% increase from 2021, according to the Drive Research study. Cyber ​​Monday is expected to generate more revenue compared to Black Friday, with Adobe predicting $10.7 billion and $8.9 billion, respectively.

Mobile devices vs. Desktop
Adobe research found that 42.4% of Black Friday e-commerce revenue came from mobile sales. This translates to about $3.7 billion, an increase of 2% over the previous year and a record for Black Friday.
Behavior by age group
The gap between in-store and online shoppers is highly generational, with younger generations using online shopping at a much higher rate than older ones. In fact, 86% of millennials/Gen Y/Gen Z say they'll do their Black Friday shopping online rather than in-store.
An estimated 141 million Americans plan to shop during Cyber ​​Week. 75% of Gen Z planned to buy Black Friday deals, according to Finder's survey. 84% of Gen Z also found Black Friday sales a good value.
Behavior by gender
Women are more likely to shop online for Black Friday than men. The gap between in-store purchases and online purchases is not only generational, but also gender. In fact, 73% of female shoppers plan to do their Black Friday shopping online, compared to 65% of men.