Entertainment app HBO Max has teamed up with Rocket Lab to build a large user base that starts a free trial and then builds loyalty with a monthly subscription plan.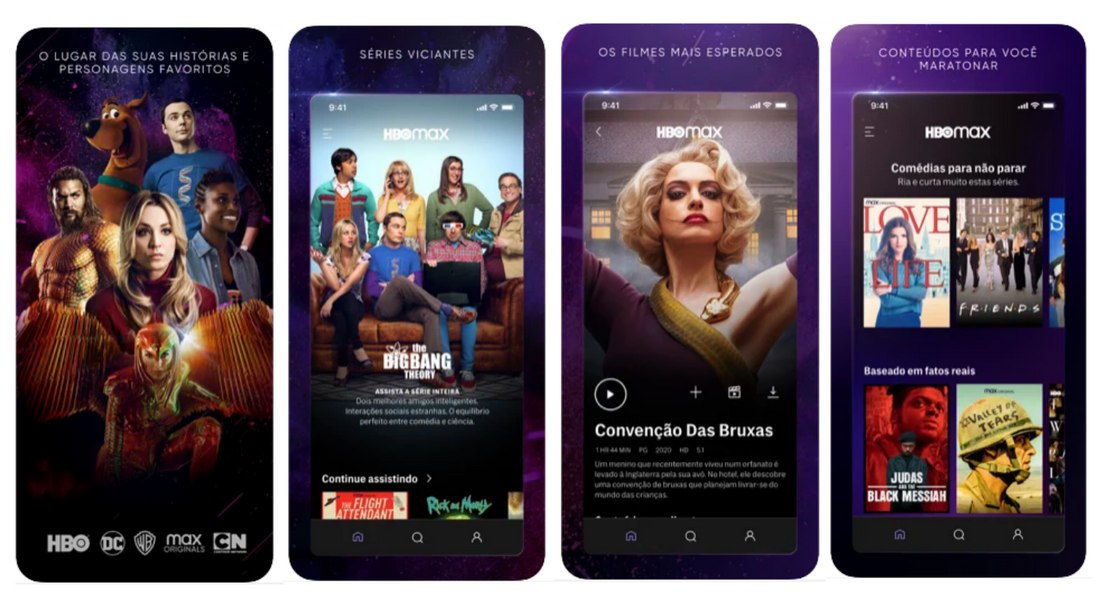 HBO Max is an entertainment platform from Warner Media that allows you to immerse yourself in the universes of HBO, MAX Originals, Warner Bros., DC, and Cartoon Network to live their stories to the fullest. With TV shows, reality shows, movies, documentaries, live sports, content for children, HBO Max is quality entertainment. The service was launched in early 2020 in the United States and in June 2021 in Latin America and the Caribbean, and throughout the same year and 2022 in various territories in Europe and Asia.
HBO Max Goal
Before launching with Rocket Lab, HBO Max had all web strategies, one of them was a promotion of 50% discount for life. When the promotion expired, they decided to start running mobile strategies together with Rocket Lab, with a monthly plan specially made for mobile that was cheaper.
The main objective was to get a large user base to start a free trial. Its secondary objective was to get users to keep their subscriptions active once the free trial ended. In this way, the aim was to retain the user over time and gain their loyalty with a monthly subscription plan.
Solution
Rocket Lab created a user acquisition campaign using proprietary technology: Space. Together with HBO Max, cost-per-acquisition (CPA) programmatic buying campaigns were carried out with the objective of "Free Trial" in Argentina, Brazil, Colombia, Costa Rica, Chile, Ecuador, El Salvador, Guatemala, Mexico, and Peru.
Rocket Lab's great differential was being its strategic partner to diversify inventory and acquisition outside the "traditional" media: Google and Facebook, bringing excellent results, always within the target.
Campaign Results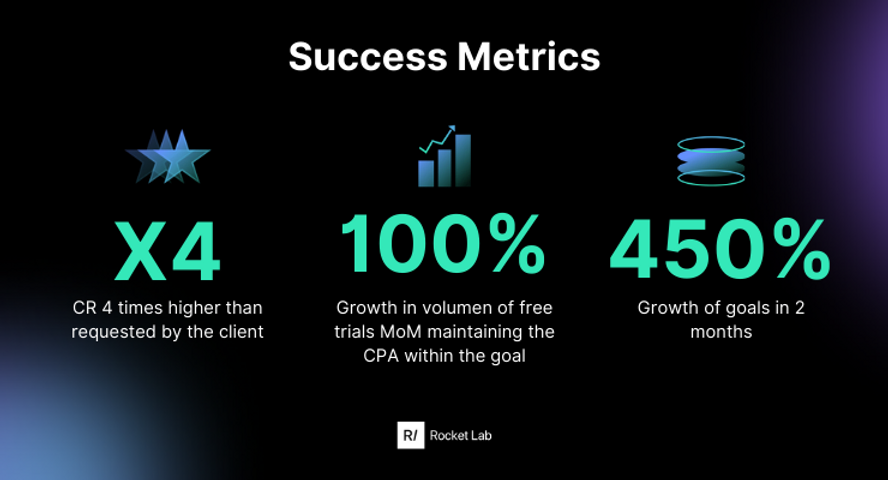 In the first month of starting the campaign, it was possible to obtain an extraordinary volume of free trials while maintaining a super competitive CPA, adjusting to the needs of the client in the face of announcements of new releases of series or movies on HBO Max.
In just 2 months of working together, installations increased by 300% and 22% of new users started a free trial. That way, Rocket Lab achieved a conversion rate 4 times higher than required.
"Rocket Lab has become our strategic partner to diversify inventory and acquisition outside of traditional media. They are experts in Mobile Growth, they understand our challenges and use the data in the search for improvements."
- Erick Aguila - Performance Marketing Manager de Warner Media - HBO max