iFood, a food delivery app from Brazil, teamed up with Rocket Lab to get the first orders from new users.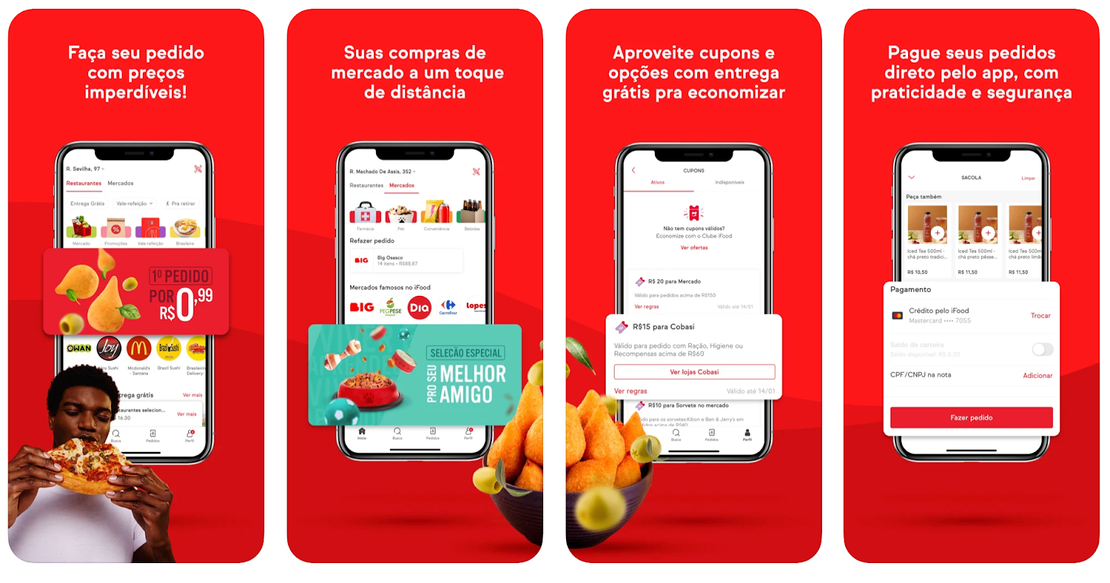 iFood is a delivery app that lets you easily order your favorite foods and drinks from your favorite restaurant delivery. Now you can also enjoy supermarkets, pharmacies, and exclusive promotions on the app. You can order pizza, sushi, burgers, drinks, and desserts, plus all the ingredients to cook at home quickly, economically, and conveniently. Do you have a headache and can't get medicine? In no time, the delivery man will be at your door with your order.
iFood Goals
iFood's main goal was to get "first orders". That is, through new installations, generate the first orders from these users. The challenge here was to work with a market leader app, known by almost all Brazilians.
Rocket Lab's Solution
Rocket Lab created a user acquisition campaign. At first, we created multiple buying strategies on different traffic sources to understand what the eCPA (expected Cost Per Action) (First Order) of the market would be. This strategy was presented to the client with full transparency. Through a mix of selected publishers, we built a fixed CPA inventory buying strategy that was within the client's maximum cost.
At first, it was difficult to scale the campaign, until we found a unique source that could give volume to the campaign and take it to the next level. The results were constantly validated by MMP's tools (P360) and internal checks that prove the validity of the first purchases.
Campaign Results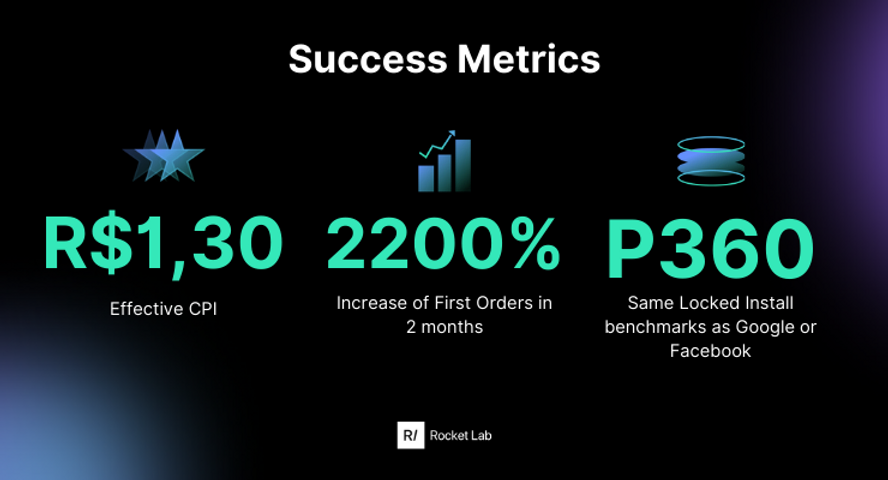 It was possible to obtain a 2200% increase in first orders in 2 months. In turn, the campaign generated a great volume of purchases for such a widespread app in Brazil. On the other hand, the real cost per installation, that is, the eCPI of the campaign in CPA (which is paid per key event) was R$ 1,30.
"Rocket Lab is an essential partner, their Growth team has a great understanding of our mobile business and are always looking for improvements. They have been proving to be a key association for us as they offer scale, transparency, quality and excellent service." - Guilherme Biondo, Performance Marketing Coordinator at iFood.